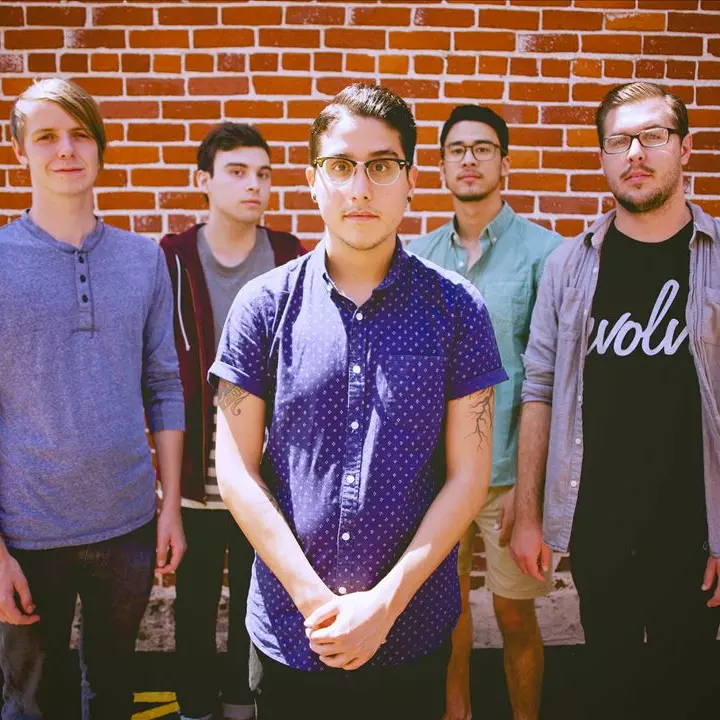 Back in 2015, a little-known American metalcore band who went by the name Dayseeker started etching their name within the minds of the UK scene. Their first headline tour saw them promote their second album Origin, but after a few years earning their stripes in their native land and that pandemic we're still referring to, a return was delayed.
Now, eight years later, the four-piece are back on these shores with a bolstered back-catalogue of emotionally-charged post-hardcore bangers, and a swelling fanbase. After upgrading their entire tour (bar one show due to bigger venues not being free) and adding a second London date, it's quickly become clear that Dayseeker are hitting their stride and excitingly riding upon the success of their previous two LPs, 2019's Sleep Talk and last year's Dark Sun.
Despite it having been nearly a decade since they touched down, for vocalist Rory Rodriguez things have come at the right time, and this was an opportunity that "we've been waiting for". "We didn't feel like we had the name or the pull yet, and then the last few years have been really kind to us, thankfully," he explains, gratefully. "So, we decided just to bet on ourselves."
A bet that has seemingly exceeded all expectations, with this now turning into their biggest-ever UK tour and with over 5,000 tickets sold. "We were safely confident with our initial booking," Rory says, "and then some of the shows sold out within a few hours of being announced for the smaller-cap rooms. So we immediately had to upgrade all these rooms.
It's somewhat surprising for a band five records into their career to only be making this much noise now, but Dayseeker have been grafting since their formation in 2012, and this much output in just over a decade is a testament to their drive, passion and creative instincts.
Like all hard work, though, it does take some time to start reaping the rewards. That's a feeling shared with Rory. "I think we were always kind of like the underdog for a really long time," he shrugs. "So, the fact that it feels like we've kind of become a band that has somewhat gained a profile in our scene, and that people care enough to come out to the shows, is really amazing."
Something that has also become synonymous with Dayseeker is their deeply emotional live shows. For those seeing them for the first time, prepare those hankies. "They should expect to be very sad," Rory says of what newer fans are going to experience. "They should expect to possibly cry! We are a band that gets associated with that – we are on the emotional side of the spectrum.
"I think for a lot of people who are going through some issues of their own, and that need some help getting through it, hopefully we are some type of catharsis for people who are struggling."
Through the power of social media, and chatting to fans, this is a sentiment that is fed back to the band every time they play live. "It's interesting," Rory says, "getting comments every night like, 'Oh, man I bawled my eyes out when you guys were playing.' It feels good, though. I feel like we get a lot of feedback from fans that they felt like it was a little bit more of an emotional experience than just going to a show and listening to a band play X amount of songs until they're over.
In particular, Dayseeker's latest release Dark Sun contains a very personal subject matter to the vocalist: the passing of his father. Initially, only one song was going to be about this tragic loss, but as the writing process transpired the singer found himself pouring out every ounce of emotion, gradually making the entire album about this significant life event.
This openness and honest approach has allowed Rory to become an inspiring advocate for people doing the same, and not being afraid to express how they feel – whether that's to themselves or to the band. "I get messages from people going, 'I listen to a song or to the album in a different light.' But I understand what they are going through, and I think it holds a greater weight because it allows them to hear what I'm trying to say a little bit clearer. I do think that's why people gravitated towards the album because I was pretty brutally transparent about what it was about, and just how it impacted me."
This trauma allowed Rory to find more confidence in speaking about his feelings, discussing the fragility of his mind and using his platform as an outlet for his grief."With Dark Sun being about my dad's passing, I'll just be really explicit and say, 'I wrote this particular song about what I was dealing with at this point in my life,' on social media and at shows," he explains.
Describing himself as "a really open person, emotionally" even away from the band these days, Rory says there's been a benefit to putting so much of himself into Dayseeker. And he hopes to inspire others to get their feelings out in similar ways.
"I always encourage people to do the same," he says. "Whether it's a friend or a stranger, they've gotta find a healthy way to release anything that they're dealing with internally.
"It seems to be that our music can help people do that," Rory smiles, "and I'm very grateful that we can offer that to our listeners."